Maxine Mature Solihull English Blonde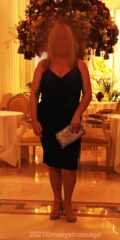 Max is a compassionate and empathic woman in her early 50's. A busty blonde with a beautiful body, just waiting for you to explore. She is a curvy feminine size 14. So if you are looking for a 'proper' pampering experience and appreciate a 'real ' woman, then come and see her. She limits the number of customers she sees per day, so will be fresh and vibrant for you.
It is quick and easy to get to her place, only 5 minutes from the M6 Junction 4 in a private residential area with on-street parking. Visit her for a sensual massage, or one of her VIP Dates.
Contact Max – Solihull English Blonde: phone 07984 542571, website maxysmassage.co.uk